Bringing innovative search methods to engage tomorrow's leaders
We can help our customers create well- defined executive search strategies that address their organisational and talent needs and our Executive Search model concentrates on helping you achieve this through the identification, assessment, and recruitment of the most talented business leaders.
Sometimes organisations can require a wider and more considered choice of candidates and if required we can also run an independent diversity search combined with our executive search model specifically within the Life Science, Healthcare and Chemical industries, which makes us unique in the industry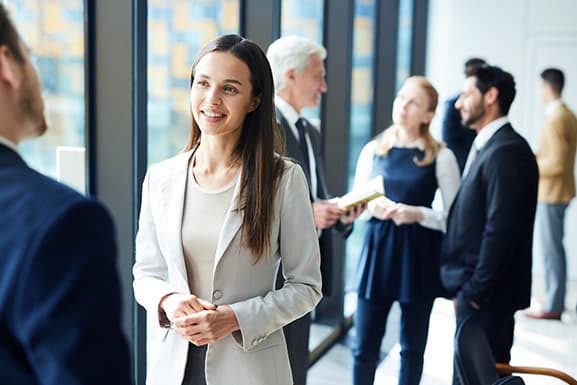 Whether you are building leadership teams to expand into new territories across the globe or need to identify and engage the very best talent with niche skills sets to drive your business forward our executive search model can help you achieve this.
Our process has been designed to attract a wider and more inclusive candidate journey and we target relevant companies and ascertain organisational structures, proactively identifying the most appropriately skilled individuals. We then approach and assess them directly, using competency-based interviewing models and culture fit assessments. Our team is passionate about ensuring that the appointed candidate makes a positive impact that exceeds our customers' expectations
Our Executive search model includes:
Market Mapping
Behavioural and Leadership Assessments
Independent Diversity Search (if required)
Two-stage fee structure as we believe in a successful outcome-based approach so unlike most executive search models, we do not charge upon shortlist
12-month guarantee
Our Process
We use innovative and refined search methodologies and each search has a unique tailored process and by working in partnership with you, we can engage and appoint tomorrow's leaders.
Establish search priorities and strategy: We will understand your vision and requirements, understand your culture, establish a timeline and confirm the search strategy and provide our expert guidance.
Research Mapping: We will conduct extensive market research and analysis to ascertain the candidate pool.
Candidate Approach: As your brand ambassadors we will approach and engage potential candidates, evaluating their interest in the role and their overall competency and their alignment with your company values and mission.
Suitability Evaluation: Following rigorous interviews, we will develop a shortlist of candidates with the proven skills, leadership style, behavioural competencies and cultural fit.
Short List: We will present you with a thoroughly vetted short-list of suitable candidates for your project.
Interview Process: Manage candidates and support your process through multiple interview stages.
Decision & Appointment: Once you select your preferred candidate, we will assist any contract negotiations and help you with informed decisions to ensure the offer is accepted.
On-boarding & Aftercare – We will assist with the integration of your new hire into the workplace and conduct aftercare periodically once the appointment has been made ensuring a smooth transition.